Pedcor Homes Corporation acquired Water's Edge Apartments in Pensacola, Florida on October 18th. Water's Edge is the seventh property acquisition in the Florida Panhandle region. Additionally, Pedcor Homes is set to open Ironwood and begin on-site leasing, a new apartment community in Lebanon, Tennessee on November 1st.
Florida Community Acquisition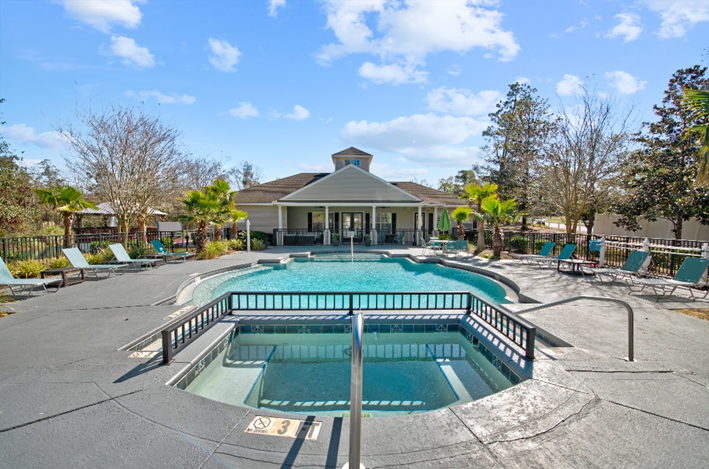 Water's Edge is a 184-unit multifamily apartment community located in Pensacola, Florida. The community offers 1-, 2- and 3-bedroom floorplans. The apartment amenities include screened patio/balcony, walk-in closets, patio storage, washer and dryer connections, and large living spaces. Other community amenities include a fitness center, playground, gated dog park, relaxing hammocks, outdoor grill by the gazebo, fishable lakes/ponds, optional garages, and more.
Located in the North Central area of Pensacola, Water's Edge Apartments boasts a premier location just minutes from E 9 Mile Road and University Parkway, near the University of West Florida campus. Water's Edge Apartments are perfect for commuters across the western Panhandle region of Florida. Check out the website and see what the best rental apartments in Pensacola have to offer!
New Construction Community Opening
Ironwood Apartment Homes is an affordable multi-family development located in Lebanon, Tennesee. The Ironwood team will open the doors and begin on-site leasing on November 1st. The apartment community is a 186-unit LIHTC development aimed at serving the 60% AMI workforce and families in an underserved area of Greater Nashville. Ironwood includes eight, 3-story residential buildings offering 1-, 2- and 3-bedroom apartments. The community includes a beautiful clubhouse, featuring a community room, kitchen, fitness center, business center, laundry, and an outdoor pool.
Ironwood Apartment Homes will be managed by Pedcor Homes Corporation. The Tennessee apartment community was built by Signature Construction, LLC, a Pedcor Company. Ironwood Apartment Homes will provide stable, inclusive, and quality rental housing for residents of Lebanon. Ironwood Apartment Homes is one of 188 apartment communities in the Pedcor Companies' portfolio, which now includes seven developments in Tennessee. Ironwood is the first in the Lebanon market.
---
Pedcor Companies is a full-service development, construction, property management, banking and finance team committed to creating stable, inclusive, and quality rental housing across the nation. We are cultivating thriving communities. For more information, please visit our website.
Pedcor supports the federal fair housing act and all state and local laws prohibiting discrimination in housing with regard to race, color, religion, national origin, sex, familial status, handicap, creed, sexual orientation, gender identity, and lesbian, gay, bisexual, transgendered (LGBT+) individuals. Pedcor is an equal opportunity provider and employer.